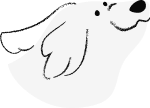 Think of wellness plans as preventive care, and insurance as a safety net for unforeseen circumstances. Our wellness plans provide over $1,100/year in reimbursements and value for everyday care expenses like annual visits, grooming and 24/7 telemedicine support.

Wagmo Insurance plans reimburse your unexpected costs related to accidents, illnesses, and injuries. Our insurance plans cover up to 100% of costs after your deductible.

With our wellness plans, we work swiftly to ensure you receive your reimbursements within 24 hours of claim submission. For our insurance claims, our goal is to process and reimburse within a 2-week window. During high claim periods, this timeline may extend, but we'll always keep you informed and work diligently to get your reimbursement to you as quickly as possible.

With Wagmo, you'll always know what to expect when it comes to reimbursements. Once you select a wellness plan or insurance, you'll receive a clear breakdown of what services are covered and to what extent. If you have any questions or need more clarity, our support team is just a chat or call away.

Yes, every dog & cat qualifies for our Wellness Plans - there are no restrictions based on age, breed, pre-existing conditions or health status. Our insurance plans are available for cats and dogs, and are priced based on a number of factors including your pet's age, breed, and the cost of care in your Zip code. Note that there are some limitations on coverage under insurance based on your pet's age or pre-existing conditions. For more information, we recommend reaching out to our support team to select the best coverage for your pet.

With Wagmo, you can start using your pet wellness plan immediately after enrollment. For our pet insurance, there's a short waiting period—just 15 days for accident/illness coverage coverage and 30 days for cancer coverage. This is to prevent fraudulent claims and to ensure we can continue offering competitive rates to all our members.