Offer your clients a pet wellness benefit
Contact Us
Wagmo offers ongoing support throughout the life of a pet
Give your clients an immediate financial benefit they'll love while helping their pets stay healthy for a lifetime.
Unbundled pet wellness
benefit - seamless integration
Unlike old school pet insurance offerings, Wagmo's employer offering can be embedded directly in the open enrollment flow, driving meaningfully higher uptake and utilization rates.
Here's what sets us apart 
from the rest

Comprehensive Wellness plans
Tailored options for preventive care, addressing diverse pet parent needs

High enrollment rates
Proven success with up to 20% enrollment, driving client satisfaction

Seamless integration
Effortless compatibility with existing benefits platforms, ensuring a smooth experience.

Customizable engagement materials
Webinars, one-pagers, and videos designed to match client branding and communication needs

Dedicated support
Expert broker assistance, ensuring your clients receive exceptional service and experience

Competitive edge
Enhance your offerings with a standout, innovative pet wellness solution that sets you apart
Flexible plan options
Wagmo understands that every company is unique, which is why we offer pet wellness plan packages that are flexible and scalable to meet the needs of businesses of all sizes
Employee paid plans
Voluntary, flexible and fully-inclusive for affordable, proactive pet care.
Employer paid plans
For employers that want to provide fully-paid options to manage talent and retention.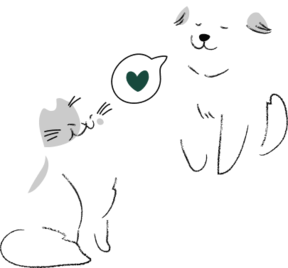 "With Wagmo, our clients saw a 20% enrollment rate, enhancing client satisfaction and differentiating our offerings in the market."
SR. BENEFITS CONSULTANT SELLING WITH WAGMO FOR WORK