Routine care for all pets
Get reimbursed up to $1,100 per year with Wagmo Wellness
Get started in minutes!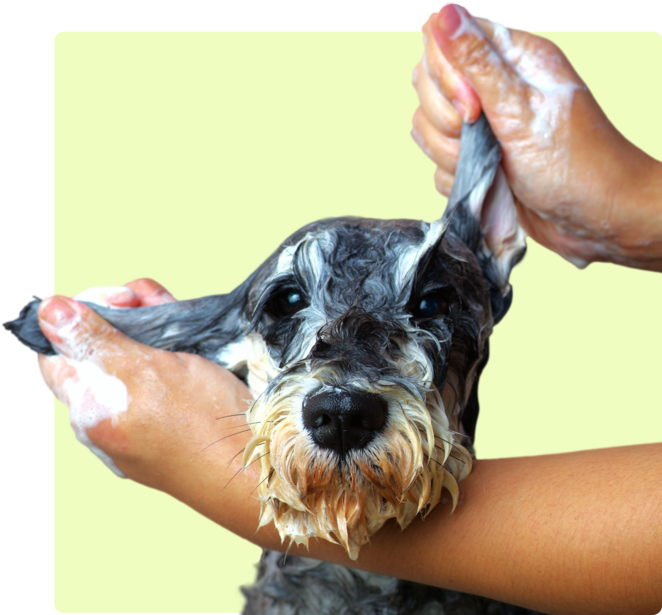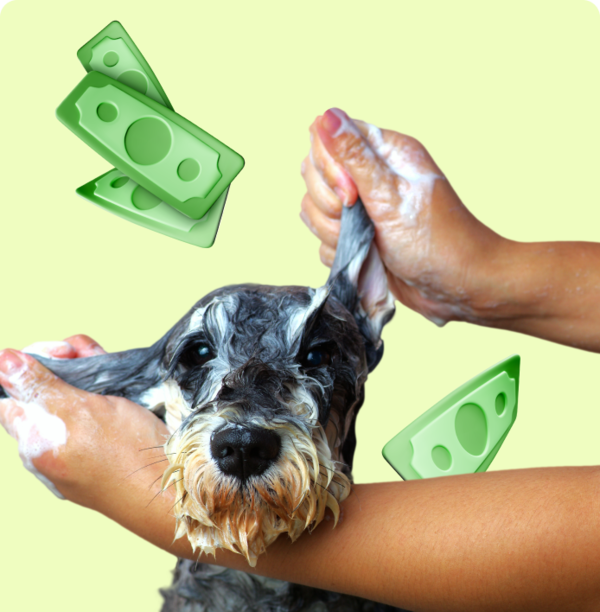 Why a pet wellness plan?
Unlike pet insurance, Wagmo Wellness focuses on routine care and regular check-ups to ensure your pet's wellbeing. Without a routine care plan you can expect to pay an estimated cost for the services below:
Choose your plan
We offer plans starting at less than $1/day for the perfectly healthy pet who mostly needs annual check-ins with their vet, to robust coverage for your trusted companion who needs extra attention with more trips to the groomer or dentist.
For a full list of membership terms, have a look at our universal Wagmo membership agreement.

Fast Reimbursements
Claims are reimbursed within 24 hours via Venmo, Paypal, or bank transfer

Everything in-network
You have the freedom to use any licensed vet or service provider in the U.S.

All are Welcome
No restrictions around age, breed or pre-existing conditions

Ready to use
No waiting periods or pre-approvals
Say goodbye to complicated claims
Visit any licensed vet or service provider
No network necessary - you've got the power to choose.
Pet parenting support. Anytime, anywhere.
VETalk (24/7 Telehealth)
Around the clock virtual care is now included with our VETalk telehealth capabilities. Connect with live Vets and Vet Techs for help with anything from diet and nutrition advice to illness prevention.
Behavior Consultations

Dental Care

Dermatology
Joint Health

Nutrition Guidance

Pet Training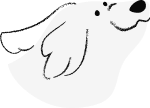 Get your pet covered today!

Perks that make pet parenthood more rewarding
We partner with your favorite pet brands to give you exclusive discounts on daily essentials, toys and more!
Nutrition
Training
Medicine
Toys
Treats
Crates

FAQs
Think of wellness plans as preventive care, and insurance as a safety net for unforeseen circumstances. Our wellness plans provide over $1,100/year in reimbursements and value for everyday care expenses like annual visits, grooming and 24/7 telemedicine support.

Wagmo Insurance plans reimburse your unexpected costs related to accidents, illnesses, and injuries. Our insurance plans cover up to 100% of costs after your deductible.

Yes! Wagmo Wellness plans are available across the USA in every state!

Any vet you want! Wagmo's Pet Wellness Plans work on a reimbursement basis, so you'll pay the vet bill out of pocket and submit a picture of your receipt for reimbursement. We know that's a pain sometimes, so we promise to process claims within 24hrs so you're not out of pocket for long.

Right away! Please note that we are only able to reimburse you for services after you have signed up. Vet bills incurred prior to joining Wagmo will not be covered.

With our wellness plans, we work swiftly to ensure you receive your reimbursements within 24 hours of claim submission. For our insurance claims, our goal is to process and reimburse within a 2-week window. During high claim periods, this timeline may extend, but we'll always keep you informed and work diligently to get your reimbursement to you as quickly as possible.